Buy now...Pay later 0% Interest rate
Stanbic IBTC Bank PlusRewards
Stanbic IBTC Bank PlusRewards and Blue Blossom Loyalty Programme offers you a 5% DISCOUNT OFF all orders when you pay with your StanbicIBTC Card.
Offer valid till Dec. 2023
Description
Space Saving & Multifunctional The 5 Layer kitchen Storage shelf Rack doesn't take up space, it is a great choice to be microwave cart, baker's rack, kitchen dish rack, spice rack organizer used in your kitchen, bathroom, or as a different free standing shelf in your bedroom or where you need some extra storage space. The stylish design is perfectly compatible with kitchen decor and also adds a touch of vintage charm to your kitchen.
5 Tier Storage & Top Hutch The multi-layer racks provide ample space to store toaster, microwave oven, coffee maker, food spices, dishes, cooking utensils and fruits. The long top panel can hold a microwave oven and other kitchen appliances. Well-designed distance between each tier is high enough to accommodate big stuff.
Pull out Basket & 6 S-Hooks Movable wire basket is very practical to store recipes, cutlery, fruits, vegetables or towels. Six hooks on the sides make it convenient to hang some cooking tools like pots, pans, utensils or cups.
Durable & Stable Crafted with MDF and rust-proof metal frame, this kitchen stand provides you with long lasting use.
Super Easy Assembly & Customer Service
the utility kitchen table is simple to be assembled by yourself. Tools and instructions are included in the package.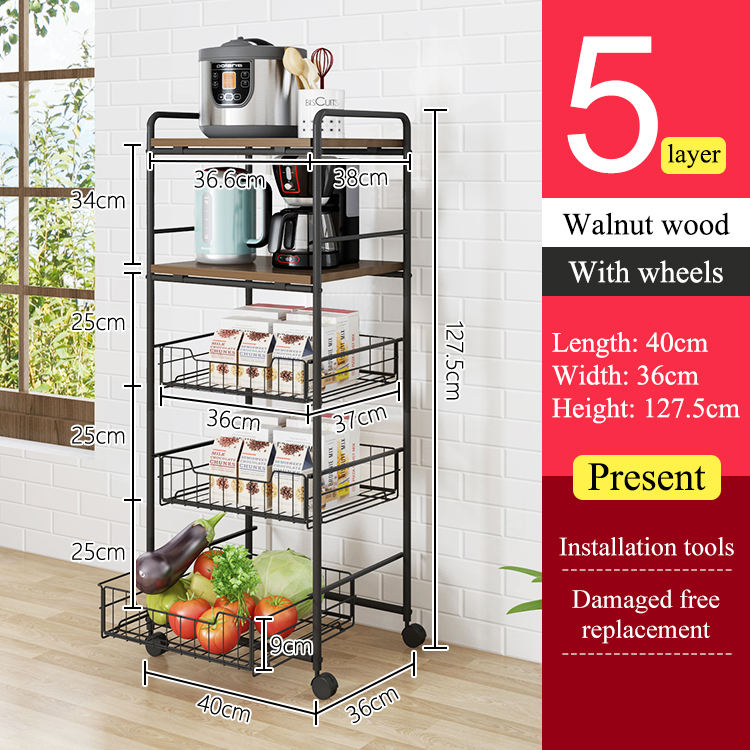 Carbon Zero
Shop more...Pay later. Zero Interest
Set up your Home office space on a budget... Pay in 4 installments using Carbon Zero in HOG Online marketplace. Buy Now
Visa Card Reward Promo
Get 5% discount off* every purchase using your Visa Card in HOG Online marketplace. Valid till: Nov 30, 2023. Learn more
.Q: How will my order arrive?
You will receive your order either via our Direct Delivery Service or an Independent Shipping Agents. The size and weight of your online purchase are factored into your total billing charge.
Direct Delivery – HOG Logistics will deliver items one of two ways; directly from an independently owned and operated Store (depending on the store proximity to the final destination) or via an Independent shipping agent for those outside Lagos and Ogun State.
After you place your order, you will be contacted (typically within two(2) to five (5) business days) to schedule home delivery, if you are within Lagos and Ogun State axis, and two(2) to Fourteen(14) Outside Lagos and Ogun State. Exceptions are for customized products that may take longer production timeline aside the shipment timeline.
Please arrange for someone to be present when the truck arrives. We understand timing is important, so if you need to reschedule the date, contact us as soon as possible at the phone number listed in your order confirmation: 0812-222-0264 or via email info@hogfurniture.com.ng. We request a 48-hour notice if you want to reschedule or cancel delivery. You may incur an additional fee if you reschedule less than 48 hours prior to delivery, or if no one is home when the delivery team arrives. If delivery does not take place within 15 days of the original scheduled delivery date, the order may be treated as a cancelled order.
Independent Shipping Agents- These agents are used to ship items to other parts of Nigeria aside Lagos and Ogun State. They do not offer home delivery nor cash on delivery(COD)services. As a result, orders from outside Lagos state has to be prepaid, and also because we do not have offices in these states. 
Q: How do I know when my items are arriving?
In Direct Delivery orders, typically around two to five business days after purchase, you will receive email notifications on the status of your order and our delivery service team will contact you and schedule a delivery time at your convenience. They will also call you the day before delivery to further confirm the delivery time and date.
In an Independent Shipping Agent delivery, orders would arrive within 14 business days. Upon arrival of your consignment(s), the agent will contact you to come to their depot with a means of Identification to claim your goods.
Q: Can I get my orders delivered same day?
For same day delivery, the order has to be placed before 10.00AM. However, this depends on the product ordered and the location for delivery. Below are lists of locations that are covered by the same day delivery service.
Ikeja and its environs.
Lekki, Victoria Island, Ikoyi and its environs.
Q: What about hidden costs?
There are no extra costs or additional dispatch charges, except for bulk orders. The price listed on the website is the final price, what you see is what you pay. Our prices are all inclusive, except for corporate clients that would require inclusion of Withholding Tax and VAT to be applied to the total order value.
Q: Can orders be shipped internationally?
At the moment HOG Furniture doesn't deliver items internationally. You are more than welcome to make your purchases on our site from anywhere in the world, but you'll have to ensure the delivery address is within Nigeria.
We offer manufacturer defect warranty of 3 months. After the warranty period, we encourage our customers to still reach out to us, should they have any defect aside normal wear and tear as a result of years of usage. The essence is also to advise them on how to salvage their product rather than buy new ones.